Bylaw 11. Corporate Seal
11.1 Design.
The corporate seal of the University shall be of the following form and design: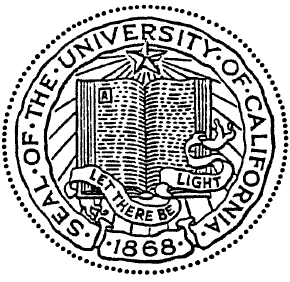 11.2 Official Use.
The corporate seal shall be used only in connection with the transaction of business of the University. The Secretary and Chief of Staff shall be authorized to affix the seal to any document signed on behalf of the Corporation. The Secretary and Chief of Staff further shall be authorized to grant permission for the use of the seal in the decoration of any University building or in other special circumstances.
11.3 Symbolic Use.
The design of the corporate seal with the words "Seal of" deleted may be used as a symbol of the University of California, with the permission of the President of the University, for any official purpose or in connection with alumni, student, or public projects.
Not amended after July 20, 2016
© Regents of the University of California |