Regent Michael Cohen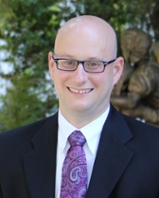 In August of 2018, Michael Cohen was named as the Chief Financial Officer of CalPERS, the California Public Employees' Retirement System. He oversees all financial systems and risk programs of the pension fund. The fund serves more than 1.9 million members in the CalPERS retirement system and administers benefits for more than 1.4 million members and their families in its health program, making it the largest defined-benefit public pension in the U.S. 
From 2013 to 2018, Michael Cohen served as California Director of Finance. In this capacity, he served as the Governor Jerry Brown's chief fiscal policy advisor. Prior to becoming Director, he served as Chief Deputy Director of the Department of Finance from 2011 to 2013, serving as the department's lead contact with the state Legislature on the state budget.
From 1997 to 2010, Mr. Cohen worked at the Legislative Analyst's Office (LAO).  While there, he served as a local government finance analyst, Director of State Administration, and Deputy Legislative Analyst.
Mr. Cohen earned a Master's Degree in Public Affairs from the Lyndon B. Johnson School at the University of Texas and a Bachelor's Degree in Urban Studies from Stanford University. He lives in Sacramento with his wife Amy Supinger and his two dogs, Lulu and Dexter.
He was appointed to the Board in August, 2018 by Governor Brown for a 12 year term ending in 2030.
Term of Appointment
Appointed:
August 6, 2018
Term expires:
March 1, 2026
Committee Membership (2021-2022)
Compliance and Audit
Finance and Capital Strategies (Chair)
Governance
Investments
National Laboratories


© Regents of the University of California |