Regent Maria Anguiano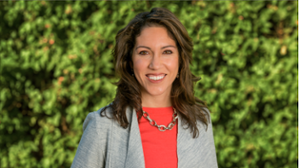 As a first generation college graduate, Maria Anguiano has dedicated her career to improving access to education for all learners. Currently she serves as Arizona State University's Senior Vice President for Strategy. She is responsible for enterprise-wide strategic planning including budget strategies, capital planning priorities, enrollment-based and other revenue development opportunities, investment strategies, and multi-year strategies to support the operating and capital needs of the University.
Prior to this work, she was Vice Chancellor, Planning & Budget at UC, Riverside. There she managed an $800 million budget and oversaw campus-wide strategic planning, financial planning and analysis, institutional research and capital asset strategies. During her years at UCR she most notably led the redesign of the campus budget model, successfully negotiated the campus' first design-build contract for a major research facility, guided a Physical Master Plan Study, and initiated their organizational excellence efforts. Most importantly, she led groundbreaking work on enhancing cost transparency within higher education. Maria also spent time at the University of California Office of the President, working on the system's most pressing financial and strategic initiatives.
Ms. Anguiano has also served as a senior advisor to the Bill and Melinda Gates Foundation's, CFO of ed-tech start-up Minerva Project and held finance roles at Barclays Capital and Deloitte.
She grew up in National City and currently resides in San Diego. Ms. Anguiano also serves on the board of the Campaign for College Opportunity, Foundry College, and the James Irvine Foundation. She holds an MBA from the Stanford Graduate School of Business and a BA in Economics-Accounting and Spanish from Claremont McKenna College.
Ms. Anguiano was appointed as a Regent in June 2017 by Governor Brown to a term expiring in 2028.
Term of Appointment
Appointed:
June 16, 2017
Term expires:
March 1, 2028
Committee Membership (2021-2022)
Academic and Student Affairs (Vice Chair)
Compliance and Audit
Investments (Vice Chair)
Nominations