Regent Emerita Laphonza Butler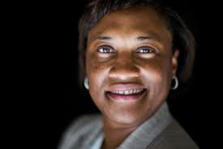 Laphonza Butler is a partner at SCRB Strategies, a firm specializing in complex communications challenges for political campaigns, companies, and organizations. Most recently, she served as the President of SEIU Local 2015, a union representing more than 325,000 nursing home and home-care workers throughout California. SEIU Local 2015 is the largest union in California and the largest long-term care local in the country.
Previously, Ms. Butler served for seven years as President of SEIU United Long Term Care Workers (ULTCW) and also as SEIU's Prperty Services Division Director in which she was responsible for the strategic direction of the more than 250,000 janitors, security officers, window cleaners, and food service workers across the country.
Ms. Butler also serves as an SEIU International Vice President and President of the SEIU California State Council. Additionally, she serves as a Board Member for the National Children's Defense Fund and the Bay Area Economic Council Institute, is a fellow for the MIT Community Innovators Lab, and formerly was Director for the Board of Governors of the Los Angeles branch of the Federal Reserve System.
Ms. Butler received a BA in Political Science from Jackson State University.
She was appointed to the Board in August, 2018 by Governor Brown for a 12 year term ending in 2030.
Term of Appointment
Appointed:
August 6, 2018
Resigned:
September 27, 2021
© Regents of the University of California |