Regent Jonathan "Jay" Sures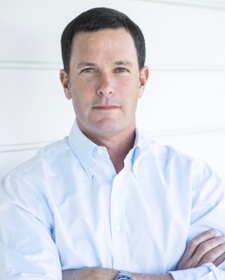 Jay Sures is the Vice Chairman and one of the three managing directors who run and oversee all aspects of leading global entertainment company, United Talent Agency (UTA). Spanning nine offices with 1,650 employees worldwide, Mr. Sures spends the majority of his time overseeing the agency's television, news broadcasting, and speakers divisions. He has been with the company since its inception in 1991.
UTA's prestigious television practice represents many award-winning creators, actors, writers, producers and directors working in scripted and unscripted formats for broadcast, cable, syndicated, direct to consumer, and digital platforms.
Mr. Sures led UTA's emergence as the market leader in news and broadcast representation. UTA News & Broadcast now represents many of the most prominent and respected news anchors and media personalities in the media business today. For his career work as a television representative, Mr. Sures was inducted into the Broadcasting & Cable Hall of Fame in 2016.
Mr. Sures formerly served as Vice Chairman of the UCLA Comprehensive Cancer Center Foundation and was awarded with their Humanitarian of the Year Award in 2007. He co-founded the UTA Charitable Foundation and is the former Vice Chairman and Treasurer of the Entertainment Industry Foundation, Hollywood's largest and oldest charity, responsible for the annual "Stand Up To Cancer" event that has become a global brand in the world of cancer research. In 2014, Mr. Sures was honored at Chrysalis' Annual Butterfly Ball, which recognizes entertainment professionals for their creative excellence and philanthropic endeavors. He was appointed to and served on the Television Academy's Executive Committee in 2014 and has also served as an Assistant Visiting Professor in the Department of Film, Television and Digital Media at UCLA.
Born in Canada, raised in Los Angeles, Mr. Sures earned his B.A. in Economics from UCLA. He was appointed to the Board in January, 2019 by Governor Brown and reappointed in March 2020 by Governor Newsom and unanimously confirmed by the California State Senate to a term ending in 2032.
Term of Appointment
Appointed:
January 4, 2019
Reappointed:
March 2, 2020
Term expires:
March 1, 2032
Committee Membership (2023-2024)
Compliance and Audit (Chair)
Finance and Capital Strategies
Governance
Health Services (Vice Chair)
National Labs
Nominations