Regent Janet Reilly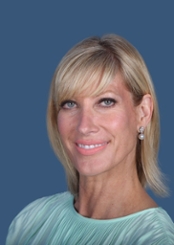 Janet Reilly is the co-founder and board president of Clinic by the Bay - a free, volunteer-powered health clinic for the working uninsured in San Francisco and San Mateo Counties.
From 2015-2018, Ms. Reilly served on the Presidio Trust board of directors where she was appointed by President Barack Obama. She was director of the Golden Gate Bridge, Highway and Transportation District from 2003 to 2015, where she was president of the Board of Directors from 2010 to 2012.
Ms. Reilly was executive producer and on-air television host of The Mix with Janet Reilly for NBC Bay Area – KNTV from 2014 to 2015, a trustee of the Golden Gate Transit Amalgamated Retirement and Health and Welfare Plans from 2010 to 2015 and director of public relations for Mervyn's Department Stores from 1997 to 2001.
She is an advisory board member of the Walt Disney Family Museum and the Leo T. McCarthy Center for Public Service and the Common Good at USF, and a board member of the Dignity Health Foundation and the local governing board of the Seton Medical Center.
Ms. Reilly earned a B.A. from UCLA and a Master of Science degree in journalism from the Northwestern University Medill School of Journalism.
She was appointed as a Regent in August 2019 by Governor Newsom to a term expiring in 2028.
Term of Appointment
Appointed:
August 14, 2019
Term expires:
March 1, 2028
Committee Membership (2021-2022)
Finance and Capital Strategies
Governance
Innovation Transfer and Entrepreneurship
National Laboratories
Public Engagement and Development (Chair)
Nominations
© Regents of the University of California |