Regent Emeritus Francesco Mancia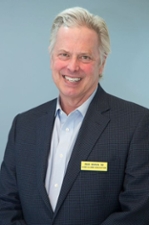 Fran Mancia is the Vice President of Government Relations for MuniServices, a revenue enhancement and advocacy firm that specializes in serving cities, counties and special districts throughout 14 states. In this role, he oversees, plans and manages strategic responses and advocacy efforts related to federal and state legislation and regulatory policy that affects local tax revenue.
Mr. Mancia is active in industry associations and has served as the Chairman of the California Contract Cities Associate Members Program and President of the League of California Cities' Partner Program. Currently, he serves as a member of the League of California Cities' Revenue and Taxation Policy Committee and as a Trustee of the California City Management Foundation.
Mr. Mancia earned his bachelor's degree from UC Santa Barbara in 1980 and his master's degree in Business Administration from the University of San Francisco in 1983.
For the past 36 years, Mr. Mancia has served in a variety of roles as a University of California alumnus. In addition to his current role as the Advocacy Chair of the UC Santa Barbara Alumni Association, he also served as the President of the Alumni Associations of the University of California. He was an Alumni Regent for one year commencing July 1, 2017.
Term as Regent
Term as Alumni Regent
July 1, 2017 - June 30, 2018
© Regents of the University of California |