Regent Emeritus Eric Mart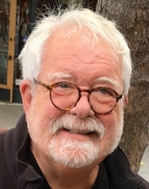 Eric Mart is the President of the California Land Management Services Corporation, which is comprised of several companies dedicated to the operation of outdoor recreation facilities and related hospitality services. Mr. Mart previously served on the Board of Directors of the Cal Alumni Association (UC Berkeley) as is the Association's immediate past president. He is an ex-Officio member of the UC Berkeley Foundation Board of Trustees.
Mr. Mart currently serves on the board of directors for the National Forest Recreation Association, the Southern California Mountain Foundation, and the Giant Sequoia National Monument Association. He served three two-year terms on the Lake Tahoe Federal Advisory Committee.
He received his bachelor's degree from UC Berkeley, majoring in Anthropology, and his master's degree in Public Administration from California State University East Bay.
Mr. Mart served as the Vice President of the Alumni Associations of the University of California (AAUC) from 2020-2021. He served as an Alumni Regent for one year commencing July 1, 2020, and as an Alumni Regent-designate from 2019-20.
Term of Appointment
Term as Alumni Regent 
July 1, 2020 - June 30, 2021
© Regents of the University of California |