Regent Emeritus Darin Anderson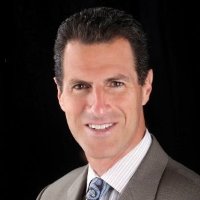 Darin Anderson is Chairman and CEO at Salas O'Brien, a national facilities planning, design and construction management firm which has been in the Inc. 500 fastest growing companies in the US for the last five years.
Mr. Anderson is the past Chair of the UC Riverside Foundation Board of Trustees and serves on the UC Riverside School of Business Advisory Board. In addition, he is the past Chair for the California Coast Chapter of the Young President's Organization and serves on the board of The Pegasus School. He was named the Ernst Young (EY) Entrepreneur of the Year in 2016, the Outstanding Young Alumni from UC Riverside in May 1999, and the Most Outstanding Graduating Male at UC Riverside in 1989.
He received a BS in Business Administration and an MBA at UC Riverside, and attended Duke University's executive education program at the Fuqua School of Business. He started his career as a CPA with PriceWaterhouse.
Mr. Anderson served as the President of the Alumni Associations of the University of California (AAUC) from 2018-2019. He served as an Alumni Regent for one year commencing July 1, 2018, and as an Alumni Regent-designate from 2017-18.
Term as Regent
Term as Alumni Regent
July 1, 2018 - June 30, 2019
© Regents of the University of California |