Regent Emeritus Darek DeFreece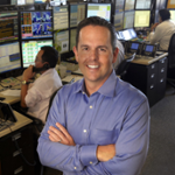 Darek DeFreece recently joined as a managing director at UC Berkeley, where he focuses on business ventures and innovation and academic partnerships for the campus. He has been an attorney and capital markets executive for more than 20 years at various global financial and investment management firms. He separately advises a number of startup companies. He received his undergraduate degree from UC Berkeley and his juris doctorate from Boston College Law School.
Mr. DeFreece has served on the boards of numerous educational and non-profit organizations, including as a Regent of the University of California, the president of the Cal Alumni Association, advisor to the Institute of Governmental Studies at UC Berkeley, and trustee of the UC Berkeley Foundation. Currently, he is a member of the finance committee for the Trevor Project, a national non-profit focused on crisis intervention and suicide prevention for LGBTQ youth and a trustee of the Redwood Day School in Oakland, California. He lives in Oakland with his partner Alan and their two children, Jacob and Riley.
Mr. DeFreece served as the Vice President of the Alumni Associations of the University of California (AAUC) from 2010-2011. He served as an Alumni Regent for one year commencing July 1, 2010, and as an Alumni Regent-designate from 2009-10.
Term as Regent
Term as Alumni Regent
July 1, 2010 - June 30, 2011
© Regents of the University of California |