Regent Emerita Cheryl Lott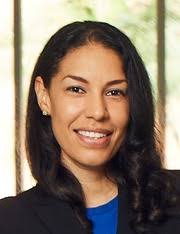 Cheryl Lott is an attorney with Buchalter, a Professional Corporation who represents corporate clients, banks, mortgage companies and other financial institutions in both state and federal court. Her practice focuses on general business and commercial litigation, as well as labor and employment litigation, construction defect litigation, and class action defense. She has significant experience in preparing all aspects of a case for trial or arbitration. Ms. Lott also has extensive experience working on local, state, and federal regulatory matters and government procurement matters. In the regulatory realm, she has significant experience assisting financial institution clients with Bank Secrecy Act/Anti-Money Laundering detection procedures. Ms. Lott co-chairs the Los Angeles office's litigation department. 
Ms. Lott is the immediate past President of the UCLA Alumni Association, and is a member of the UCLA Foundation Board. She is a member of the UCLA School of Law Alumni Board and is a founding member of the UCLA Law Women LEAD Board. In 2019, Ms. Lott was recognized as an Emerging Leader at the UCLA Law Awards.  
Ms. Lott earned her J.D. at the UCLA School of Law with a Concentration in Critical Race Studies and a Specialization in Corporate Law. She earned her B.A. in Political Science and African-American Studies, with a minor in Chicano Studies at the UCLA. 
Ms. Lott was the 2021-22 Vice President of the Alumni Associations of the University of California (AAUC). She was an Alumni Regent for one year commencing July 1, 2021.
Term of Appointment
Term as Alumni Regent-designate 
July 1, 2020 - June 30, 2021
Term as Alumni-Regent
July 1, 2021 - June 30, 2022
© Regents of the University of California |