Regent Carmen Chu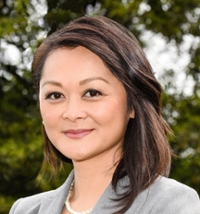 Carmen Chu is the City Administrator for the City and County of San Francisco, overseeing 27 departments and programs, a 2,700 person workforce, and an annual budget of nearly three-quarters of a billion dollars. She has over 17 years of governmental management and finance experience and is the first Asian American woman to serve as City Administrator.
Prior to becoming City Administrator, Ms. Chu was the elected Assessor from 2013 to 2021, during which she served as President of the Bay Area Assessors' Association and Vice-President of the California Assessors' Association. She also served as an elected representative on the San Francisco Board of Supervisors from 2007 to 2013, and Deputy Director of the Mayor's Office of Public Policy and Finance.
In 2017, Ms. Chu launched the Bay Area's first Family Wealth Forum, an initiative to bridge the resource gap for low-income and monolingual immigrant communities in accessing free, credible financial and estate planning services. Over 3,000 residents and their families have since received one-on-one counseling or have been helped through this program.
Ms. Chu currently serves on the San Francisco Travel Board and has served on the Boards of the Golden Gate Bridge, Highway and Transportation District, San Francisco Health Service System, San Francisco Employees' Retirement System, and SPUR, a research education and advocacy non-profit. In 2020, she Co-Chaired San Francisco's Economic Recovery Task Force, setting the foundation for the reopening of business and public activities in San Francisco and for the City's ongoing financial investments to stabilize business and workers in the City.
A daughter of immigrants and the first generation to attend college, Ms. Chu earned a Bachelors' Degree in Public Policy from Occidental College and a Masters' Degree in Public Policy from the University of California, Berkeley.
She was appointed as a Regent in July 2022 by Governor Newsom to a term expiring in 2030.
Term of Appointment
Appointed:
July 22, 2022
Term expires:
March 1, 2030
Committee Membership (2022-2023)
Finance and Capital Strategies
National Laboratories