Regent Bruce D. Varner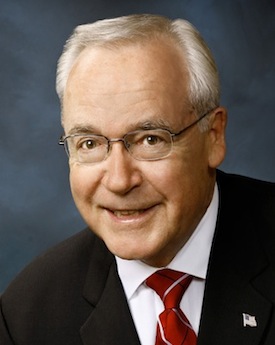 Bruce Varner is a partner with Varner & Brandt LLP. His practice is in the areas of general business, corporate and transactional law. Mr. Varner received his B.A. degree in political science from the University of California, Santa Barbara and his J.D. from Hastings College of the Law.
Varner is active in many civic and volunteer associations, including the California State University, San Bernardino; member of the San Bernardino County Sheriff's Council; past member and chairman of the Board of Directors of the Inland Empire Economic Partnership; and member of the University of California, Riverside Foundation Board of Trustees. Mr. Varner was appointed in 2006 by Governor Schwarzenegger to a 12-year term. 
Term of Appointment
Appointed
:
August 18, 2006
Term expires:
March 1, 2018
Committee Membership (2017-2018)
Compliance and Audit
Finance and Capital Strategies
Governance and Compensation
Investments
© Regents of the University of California |