Regent Rodney Davis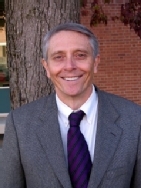 Rodney Davis is an Episcopal priest in the Diocese of Northern California.  Prior to becoming a priest, Mr. Davis served as an associate justice for the California Court of Appeal, Third Appellate District from 1989 to 2009, as a trial judge for the Sacramento Superior Court, and for the Sacramento Municipal Court. Before becoming a judge, he served under three attorneys general while working for the California Department of Justice.
Mr. Davis received a B.A. degree from the University of California, Davis and his law degree from Hastings College of Law.  He received an M.A.degree in public administration from the University of Southern California and a divinity degree from Church Divinity School.
Mr. Davis  is currently the Vice President of the Alumni Associations of the University of California. He serves as an Alumni Regent for a one year commencing July 1, 2015.
Term as Regent
Term as Alumni Regent
July 1, 2015 - June 30, 2016
Committee Membership (2015-2016)
Finance
Grounds and Buildings
Oversight of the Department of Energy Laboratories

© Regents of the University of California |