Regent Norman Pattiz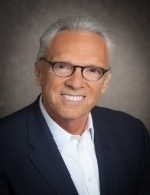 Norman Pattiz is the CEO of Courtside Entertainment Group and founder of Westwood One, America's largest radio network and one of the world's leading media companies.  Westwood One is the radio home of CBS News, NBC News, CNN, Metro Traffic, NFL, NCAA and the Olympic Games, plus numerous talk and entertainment programs. In 2000 and again in 2002, Pattiz was appointed by Presidents Clinton and Bush to serve on the Broadcasting Board of Governors of the United States of America.  The BBG is responsible for all U.S. non-military international broadcasting, including the Voice of America, Radio Free Europe, Middle East Television and Radio and others. Pattiz was twice confirmed by the United States Senate for that position.
Norm Pattiz is heavily involved in local civic and philanthropic activities. He is a reserve deputy in the Los Angeles Sheriff's Department, a member of the Region 1 Homeland Security Advisory Council, the primary benefactor of the Academy of Music at Hamilton High School and a member of the Board of the Sheriff's Youth Foundation as well as a member of the Council of Foreign Relations and Pacific Council on International Relations. 
Pattiz has been the recipient of numerous professional and civic awards including the Distinguished Education Service Award, The Freedom of Speech Award, numerous Broadcaster of the Year Awards and was most recently inducted into the National Radio Hall of Fame.
In 2001, Mr. Pattiz was appointed by Governor Davis to fill the remainder of a 12-year term, which expired March 1, 2004. In September 2003, he was appointed by Governor Davis to fill the remainder of a 12-year term which expired March 1, 2014. In 2014 he was reappointed by Governor Brown to a 12-year term.
Term of Appointment
Appointed:
September 21, 2001;
Reappointed March 1, 2014
Term expires:
March 1, 2026
Committee Membership (2017-2018)
Academic and Student Affairs
Governance and Compensation
Public Engagement and Development

National Laboratories (Chair)