Regent Harvey Brody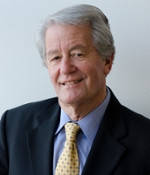 Dr. Harvey Brody, DDS, M.Ed, is a Clinical Professor Emeritus at the University of California, San Francisco, and a Professor of Biology at San Francisco State University. He has authored 45 articles, been a featured speaker at national and international meetings, and received numerous honors and awards. These include a Congressional commendation from the 104th United States Congress, the Martin Luther King award for faculty at UCSF, and the 2013 UCSF Gold Medal of Honor Award from the School of Dentistry. 
Dr. Brody has served as a health policy fellow with Senator Dianne Feinstein, a senior policy advisor for the Assistant Secretary of Health and an advisor on education and health issues to the University of California Office of the President. He has directed hospital and university based residency programs for 30 years and has been the principal investigator on local, state and federal grants. Dr. Brody established the UCSF Post Baccalaureate Program for the School of Dentistry; he was the director of that program for five years, and currently serves as consultant to the program, based at SFSU. He has also served as the president of several national educational organizations. 
Dr. Brody is currently the Vice President  of the Alumni Associations of the University of California. He serves as an Alumni Regent for one year commencing July 1, 2016.
Term as Regent
Term as Alumni Regent-designate
July 1, 2015 - June 30, 2016
Term as Alumni Regent
July 1, 2016 - June 30, 2017
Committee Membership (2016-2017)
Academic and Student Affairs
Compliance and Audit (Vice Chair)